Fall 2023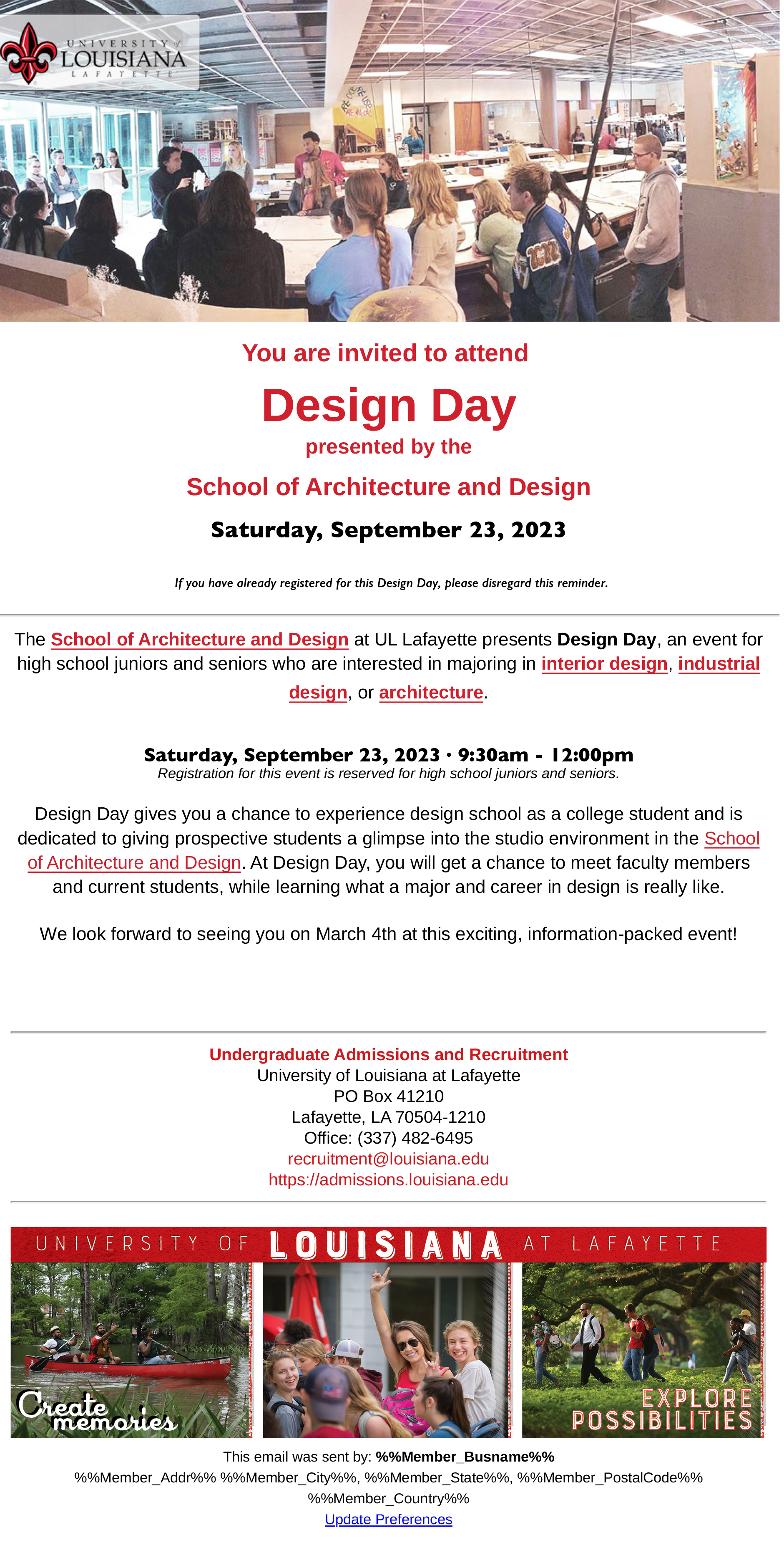 Saturday, September 23, 2023
9:30 AM - 12:00 PM Central Standard Time
Status: The event live and registration is open (9/01/23)
click here to register for the event!
Location: Fletcher Hall (we will begin in the first floor lobby)
Join us for an introduction to the undergraduate design degrees
in the School of Architecture and Design here at UL Lafayette.
You'll learn about Industrial, Interior, and Architectural design
from current School of Architecture and Design faculty and
graduate students. You'll leave with the confidence to pursue
your design education at UL Lafayette. Design Day gives you
a chance to experience design school as a college student
and is dedicated to giving prospective students a glimpse
into the studio environment and a feel for our dynamic and
unique teaching and learning process in the School of
Architecture and Design.
This is a free event, and no previous experience is required.