Industrial design alum wins best in show at JCK Platinum Innovators Awards
Wed, 06/10/2015 - 8:15am
Industrial design graduate and designer for Stuller, Inc., Travis Withers, '09, won the best in show award at this year's JCK Platinum Innovations Awards for his platinum and diamond cage pendant.
The competition, in its sixth year, invites jewelry designers exhibiting at the JCK Las Vegas trade show to submit their most innovative platinum pieces. A panel of industry experts judged over 130 pieces, in three different categories, before naming Withers' piece as the top prize. The contest is hosted during the most inclusive jewelry gathering in the country.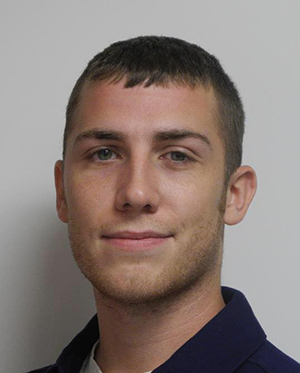 Withers says his interest in dome architecture is what inspired him to create his first award winning piece as a jewelry design professional. He's been with Stuller's virtual design team since 2011.
"While creating the domed structure, I found myself exploring the patterns that emerged when the two domes were positioned opposite of one another, and after much experimentation, what I had finally achieved was a perfect vault formed by a delicate almost lace-like shell," says Withers.
This is Stuller's second time winning Best in Show at JCK's Platinum Innovation Awards, hosted by Platinum Guild International. In 2011, Stuller's Michael Bartlett brought home the top honor with a modern engagement ring design.