Associate Professor
Director of Research Initiatives and Fabrication Facilities
School of Architecture and Design
Office: Fletcher Hall, Room 113a
Phone: 337.482.5022
Email: thomas.cline@louisiana.edu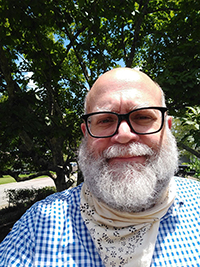 Thomas was born and raised in rural southwest Georgia; part of an extended family that was one generation removed from the farm. His family instilled in him a curiosity about the world, an obligation to stewardship, and an appreciation of making and craftsmanship. His grandparents, parents, and other family members were always working on something—quilts, cars, clothes, houses, gardens—and Thomas assumed that everyone made the things they needed. He was convinced that he would need to know everything that his family did so that he could function in the world; make his own things, and then pass that knowledge on to future generations.
After completing a Bachelor of Architecture at Auburn University, several years of architectural practice, an MFA in Furniture Design from the Savannah College of Art and Design, and teaching at both Chiang Mai University and the University of Oklahoma, Thomas is now an Assistant Professor in the School of Architecture and Design at the University of Louisiana at Lafayette. His teaching is grounded in his belief that design is a product of human imagination and intuition and that these skills allow us to successfully mediate our relationships with the physical world. His current work focuses on the philosophical and historical foundations of design education and how these might impact the pedagogical methods of contemporary educational practices.
Thomas continues to believe that he needs to persistently explore and develop his knowledge of the world and its imaginative possibilities so that he can continue making things and passing that knowledge along.